Let's Go
Design sketches and final renering for SEMA Show vehicle; 1967 Pontiac Acadian Canso custom.
Project rendering (and hero card!) and detail/paint design sketches for JF Kustoms' 1967 Pontiac Acadian Canso "Andiamo", set to debut in the BASF booth at the 2015 SEMA Show in Las Vegas.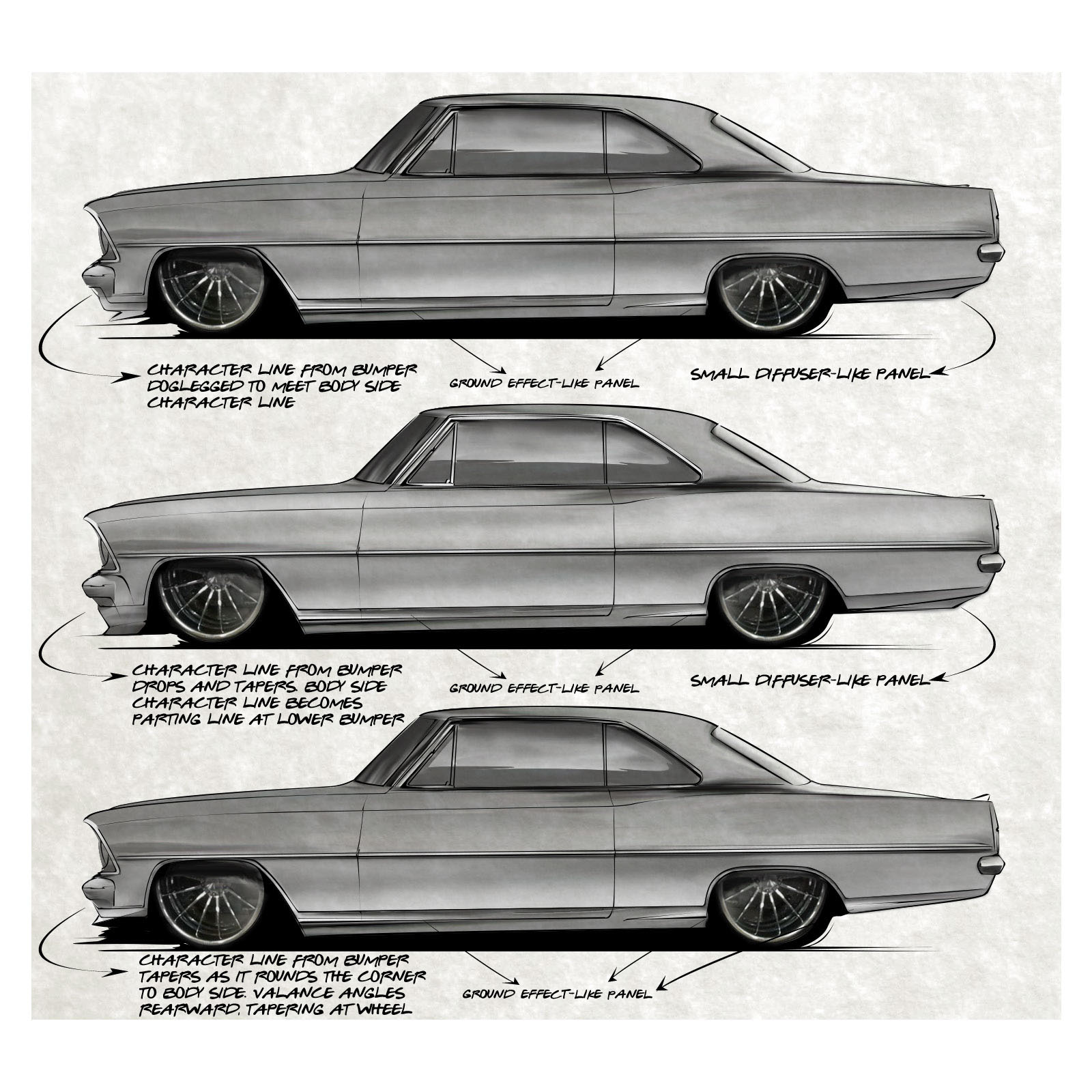 A composite view, showing the loose sketch, guidelines and paths, working up to the finished rendering.