Killer Instinct
Design to reality on a custom, one-off 1970 'Cuda project vehicle. I designed the instrumentation, and it was crafted by Classic Instruments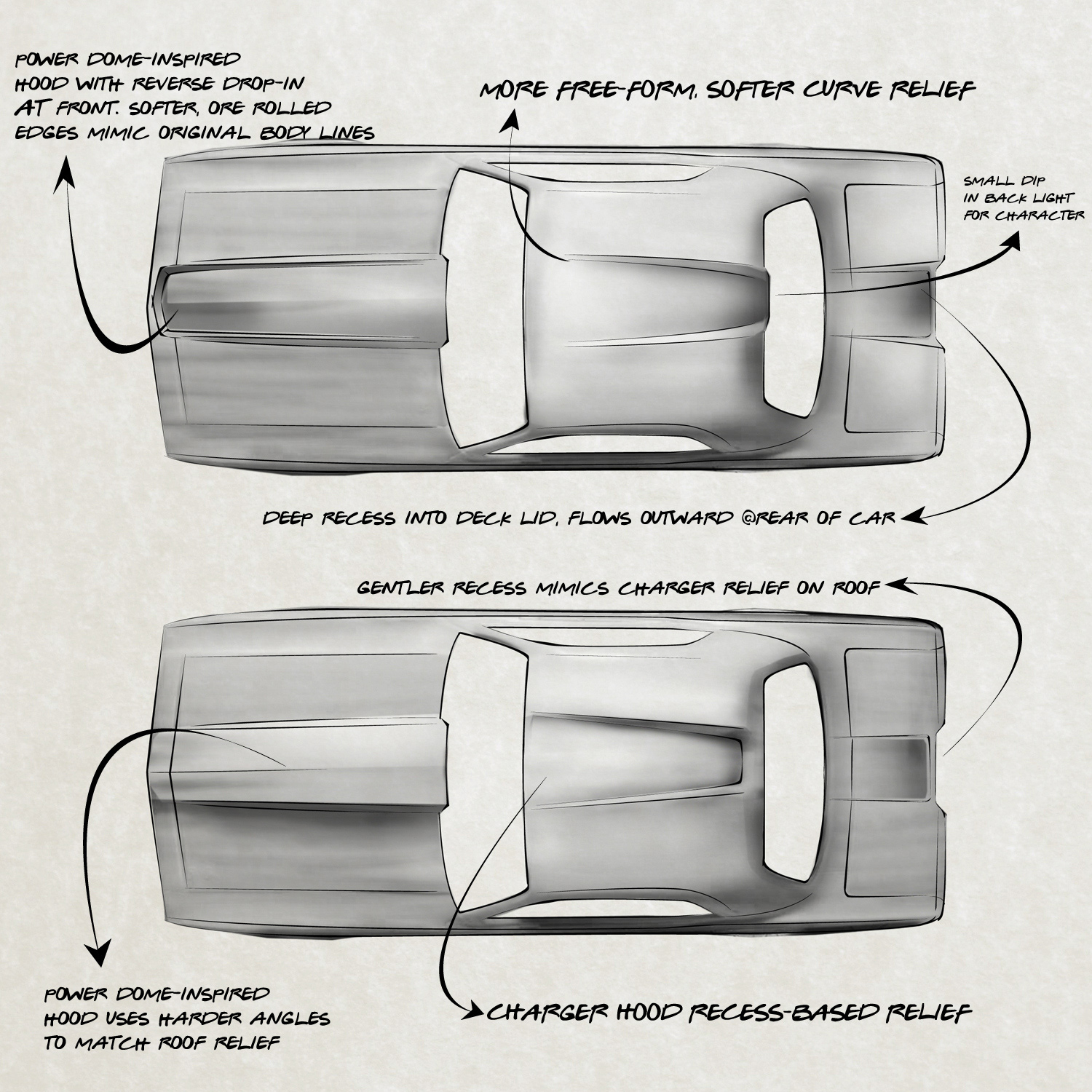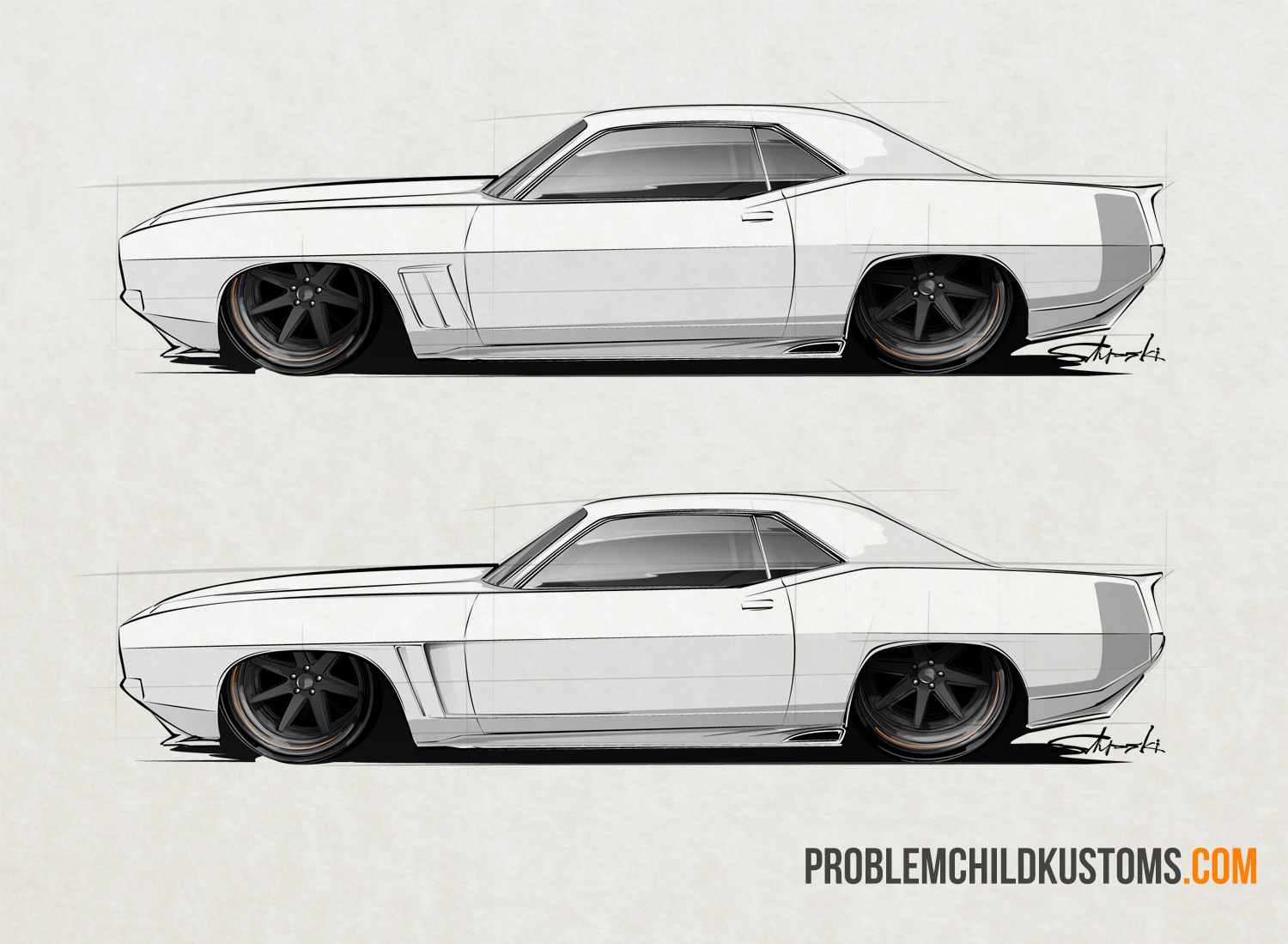 A peek beneath the surface: A composite of original guides, sketch and paths, leading to final rendering.
A peek beneath the curtain at the paths and work that go into the smallest of details.

Completed car, rear, showing those tail lamps.

Completed project, front 3/4 angle.

Complete project showing the hood. A combination of a loose take on the power bulge hood and the more modern Hellcat designs. Bonus points for spotting the Charger sheet metal.