Black Horse
Conceptual rendering for a custom 1965 Ford Mustang project showing interior and exterior sketches and final work.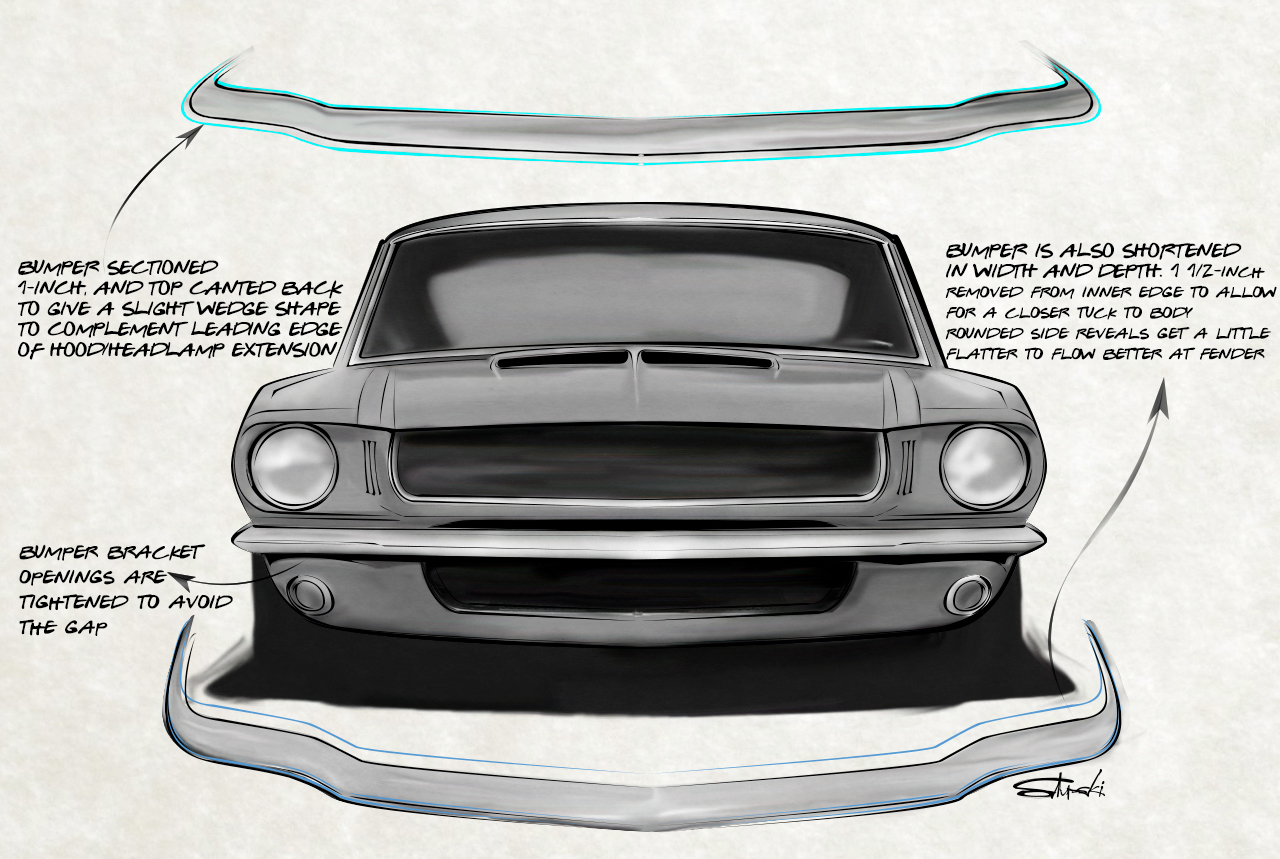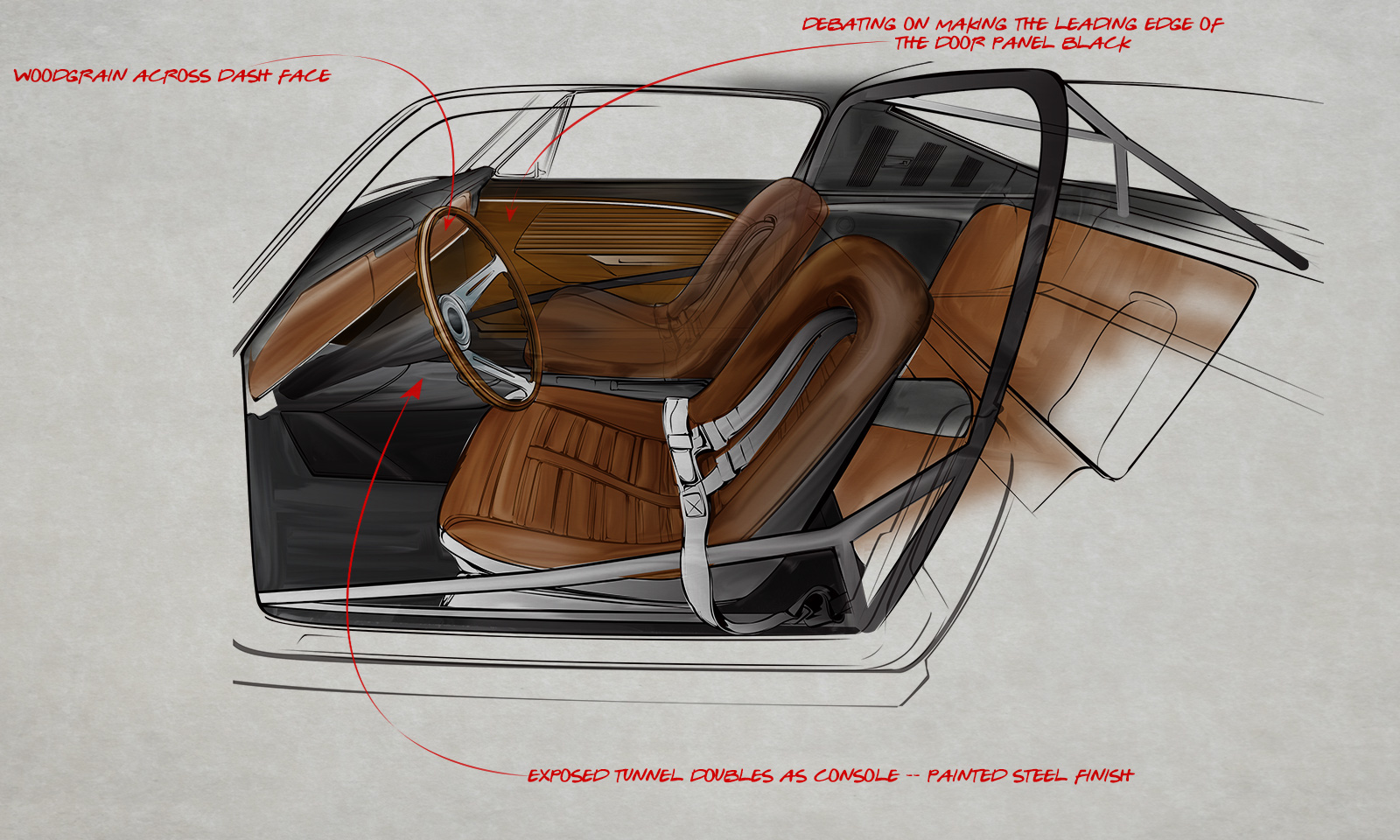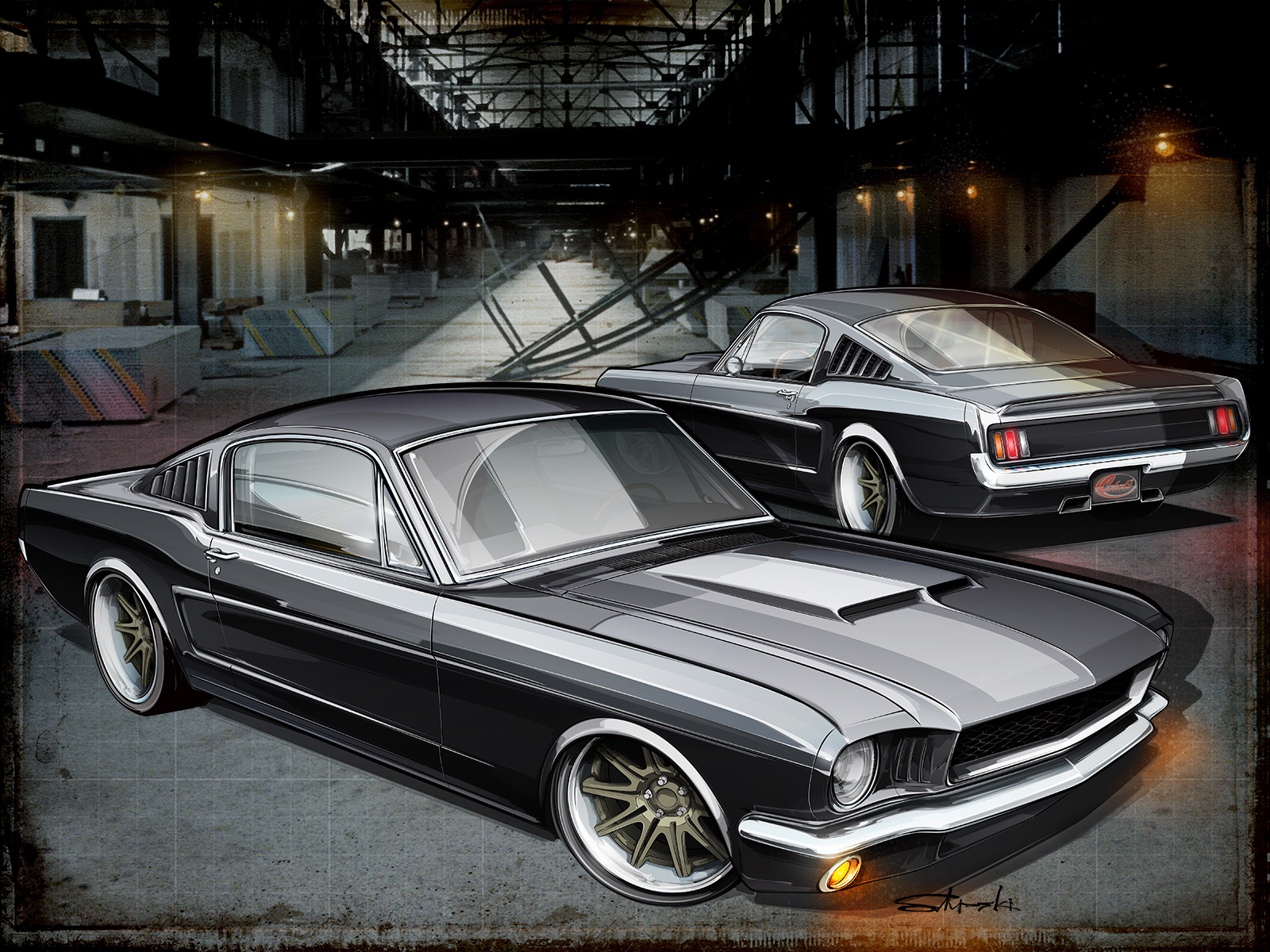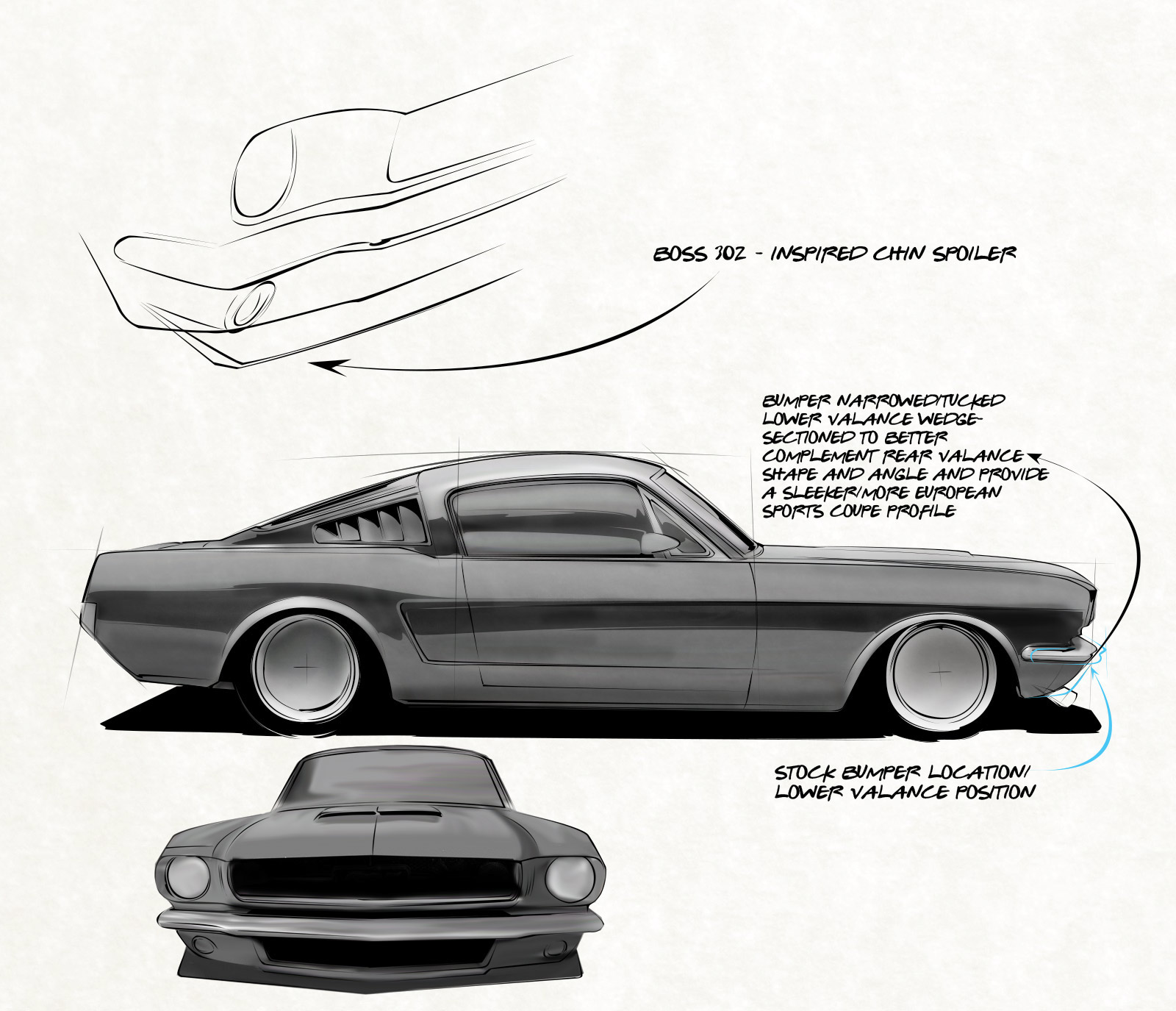 Project rendering for a client's custom 1965 Mustang... Infusing pro-touring elements with some heavy Italian inspiration to craft a personalized machine.
Wanted to show som of the loose concpetual pieces that helped us get to where it's at.
A few detail/in-progress shots of the project artwork coming together.